The Revuluri Family Home Page
In Memoriam: Janabai D. Thittakudi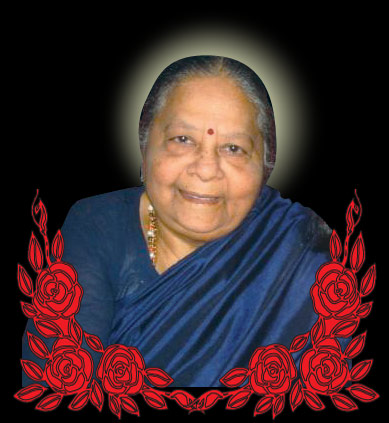 13 August 1929 - 4 February 2003
Janabai D. Thittakudi, mother of Shyamala, mother-in-law of Krishnaiah, and grandmother of Vijay Sendhil and Sindhumathi, passed away in Rayachoty, Andhra Pradesh on the night of Tuesday 4 February. Her body was cremated in Salem, Tamil Nadu, her hometown, and her ashes committed to the holy river Kaveri at Bhavani.
A memorial service was held on the evening of Saturday 8 March at the Sri Venkateswara Swami Temple in Aurora, Illinois. Some photos and information are on this site.
Contact Us
In the US
In India
Other Pages
---
First modified 7 November 2002.