Janabai D. Thittakudi - A Life
Mrs. Janabai D. Thittakudi was born in Dharapuram, Tamil Nadu, India on 13 August 1929 to Sri. Subbiah Chetty Mysore and Smt. Parvatha Vardhini Mysore. She was their eldest child and only daughter. Her three brothers live with their families in Salem, Tamil Nadu, India.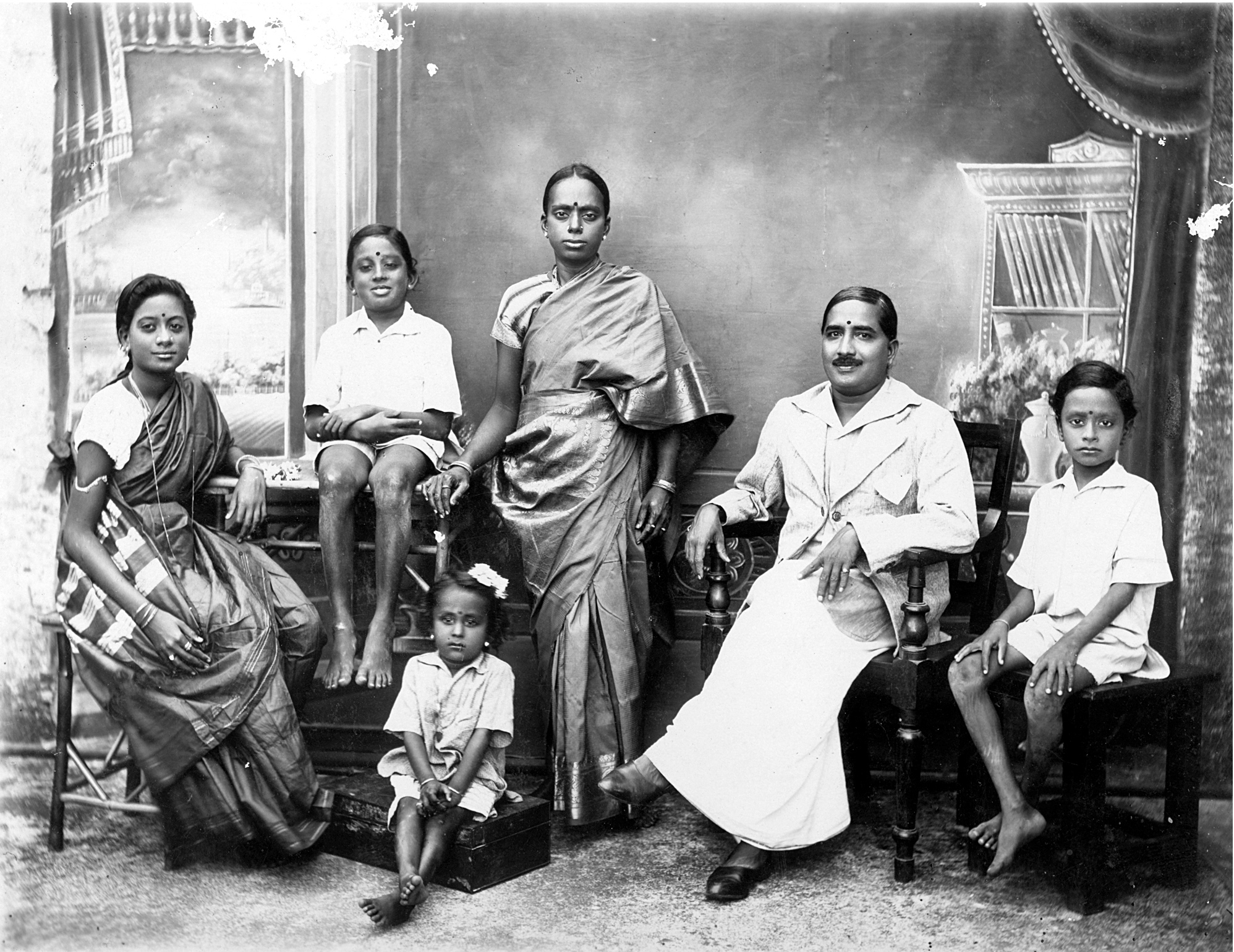 Janabai's family, circa 1941 (Janabai at left)

She was married to Sri. Dwarakanathan Thittakudi of Shevapet, Tamil Nadu, India in May 1943. She was the mother of Mrs. Shyamala Revuluri, mother-in-law of Krishnaiah Revuluri, and grandmother of Vijay Sendhil and Sindhumathi Revuluri.

She came to Chicago with her husband on 18 October 1975, three days after Vijay Sendhil was born. She lived with the Revuluri family ever since. Her husband left his earthly body on 6 October 1992.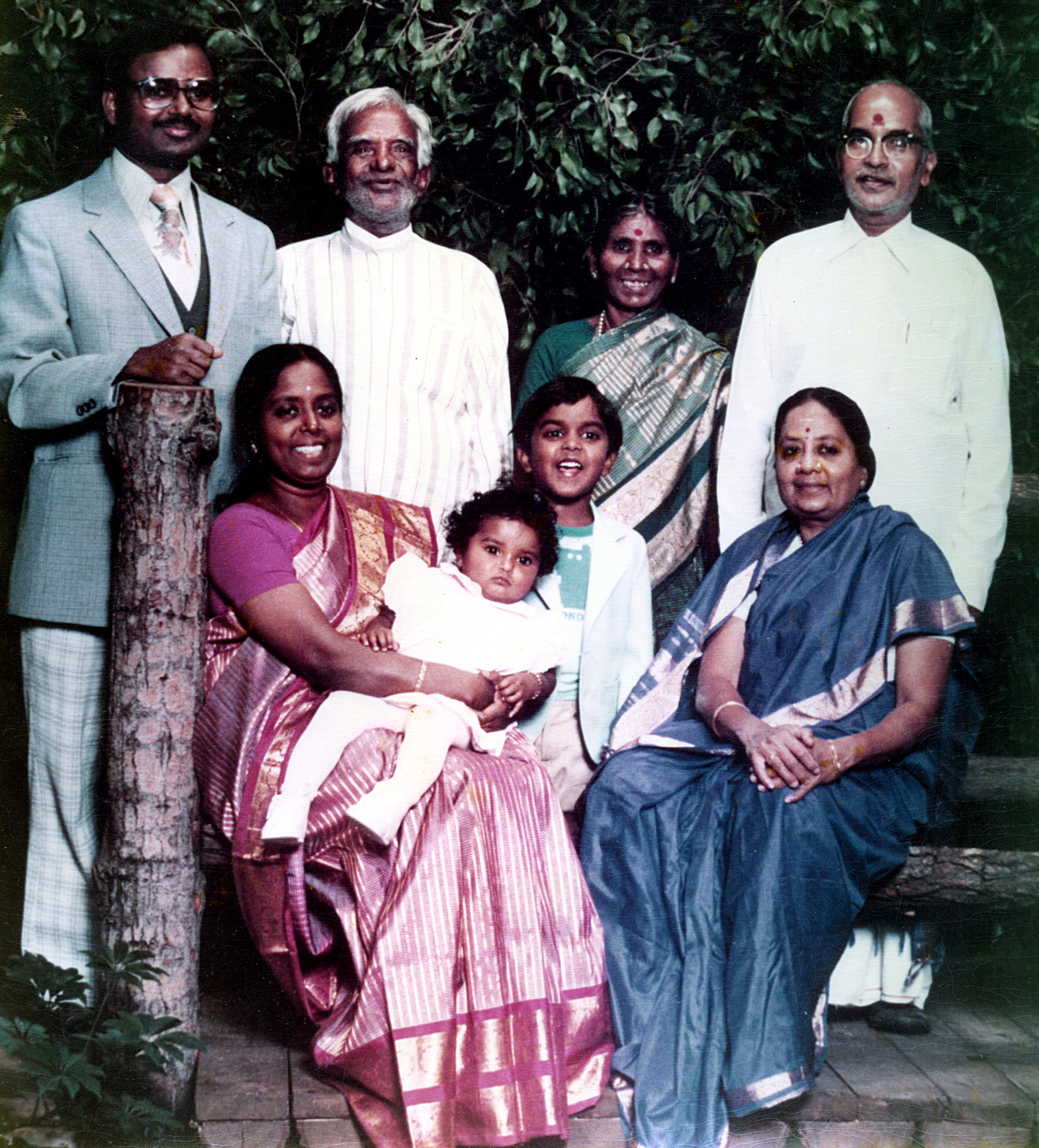 Our family, circa 1981 (Janabai seated at right)

She was a unique individual who was kind-hearted, generous, considerate, caring, loving and affectionate. She had a nearly encyclopedic knowledge of the families of our community and was always willing to offer an ear to listen, a shoulder to cry on, and time to share their joys and sorrows, their progress or lack thereof.

Janabai was a gifted singer and composed many devotional songs. She was an ardent devotee of Lord Muruga.

Not only her own grandchildren, but many of the community's youth, benefited greatly by having her as a grandmother during their growing years. She provided a priceless connection to their tradition, culture, language and religion, and was an example of devotion and compassion to all.

Janabai left her earthly body on 4 February 2003, in Rayachoty, Andhra Pradesh, India, without pain or fear, surrounded by her friends and family, demonstrating the same concern for others and devotion to God in death as she did in life.