Some sample photos
This was mainly to try out linking to photos stored in "galleries" on Snapfish (and to test if the URLs it uses are static or not).

It turns out that they are, for a while, until Snapfish decides that you are probably not going to buy anything else, and sends all the lo-res versions of your photos into the bit bucket. (This is also another good reason to copy graphics you use to your own site, besides that being good etiquette.)

Now that I am back at home with my trusty iMac, I am in the process of getting more photos (particularly from my trips) on these pages.

A random photo of me unearthed on the web by a friend: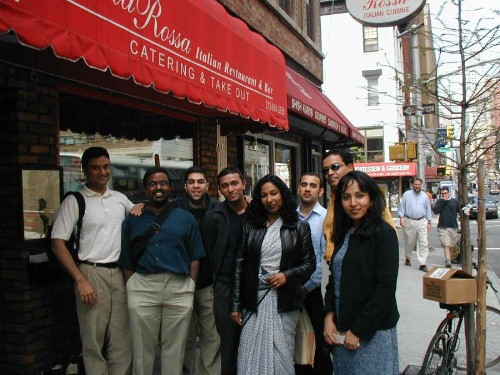 (This photo taught me not to put my hands in my pockets when being photographed.)
Obviously, not a photograph, and not mine; just one of my favorite New Yorker cartoons ever, by Robert Mankoff, published 5/3/1993.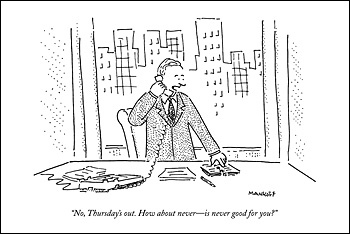 Background courtesy of Welter Web Works.